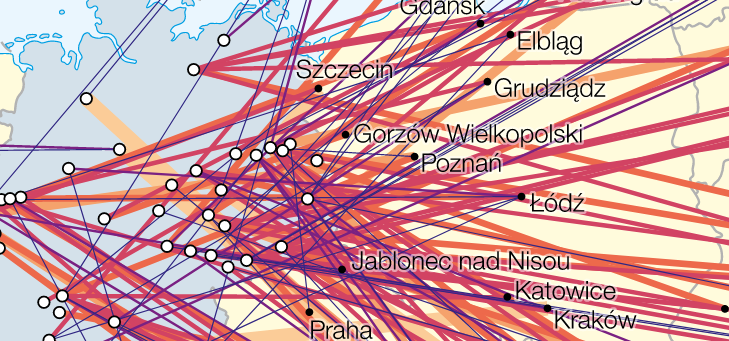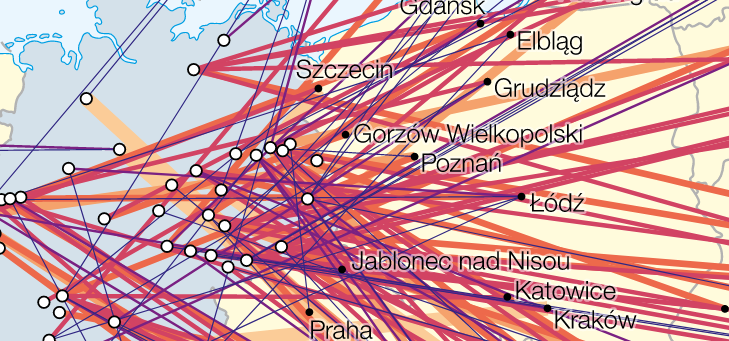 At the end of a long service life, Streetcars do not necessarily end up on the scrap heap in Germany. Some are given a second home in other operations. Since 1990, 49 transport companies have handed over a total of 3,745 discarded streetcars to cities outside Germany. The fascinating complexity of this phenomenon was the motivation for Lukas Adolphi, Wladimir Sgibnev and Tonio Weicker to investigate the destinations and the further use of used streetcar vehicles from German companies in more detail. One result of these investigations are maps showing the manifold travel routes of individual vehicles.
Used German streetcar vehicles are used in very different destinations – they are delivered from Berlin to Pyongyang in North Korea, from Schwerin to Vladikavkaz in Russia, from Ulm to Arad in Romania. This study looks at the 49 cities in Germany that have active streetcar operations and have sold their vehicles in the past. The current maps visualize the export and show very different destinations, especially in Eastern Europe. There is also a discernible trend toward increasingly distant destinations such as Egypt or North Korea.
See the Maps on nationalatlas.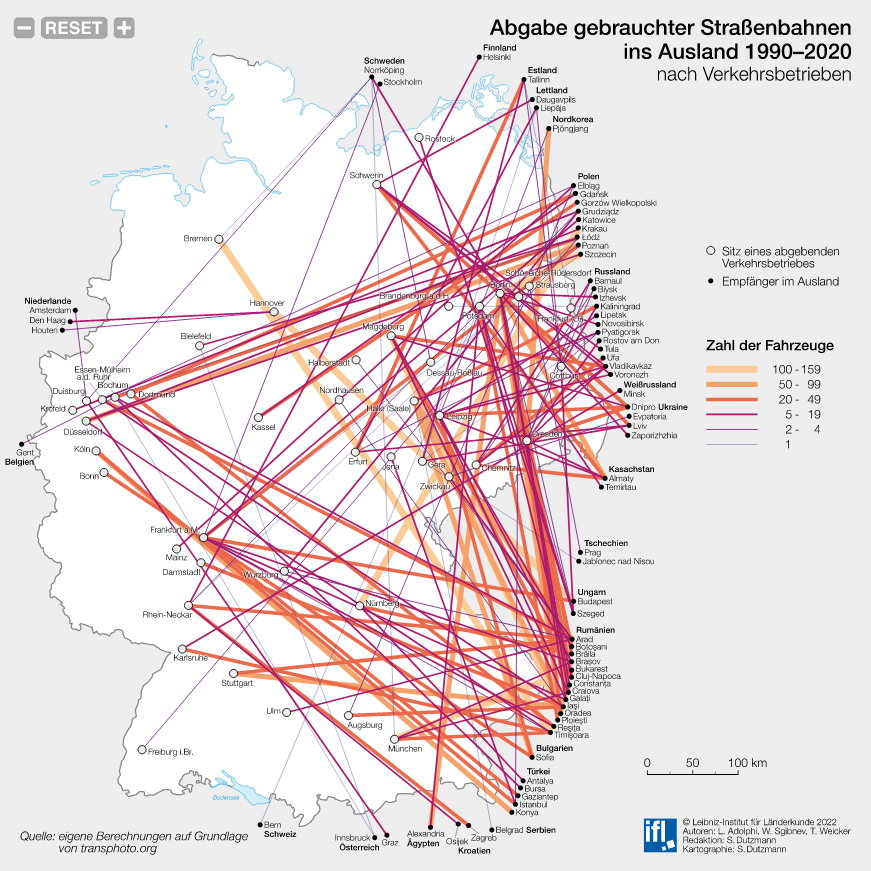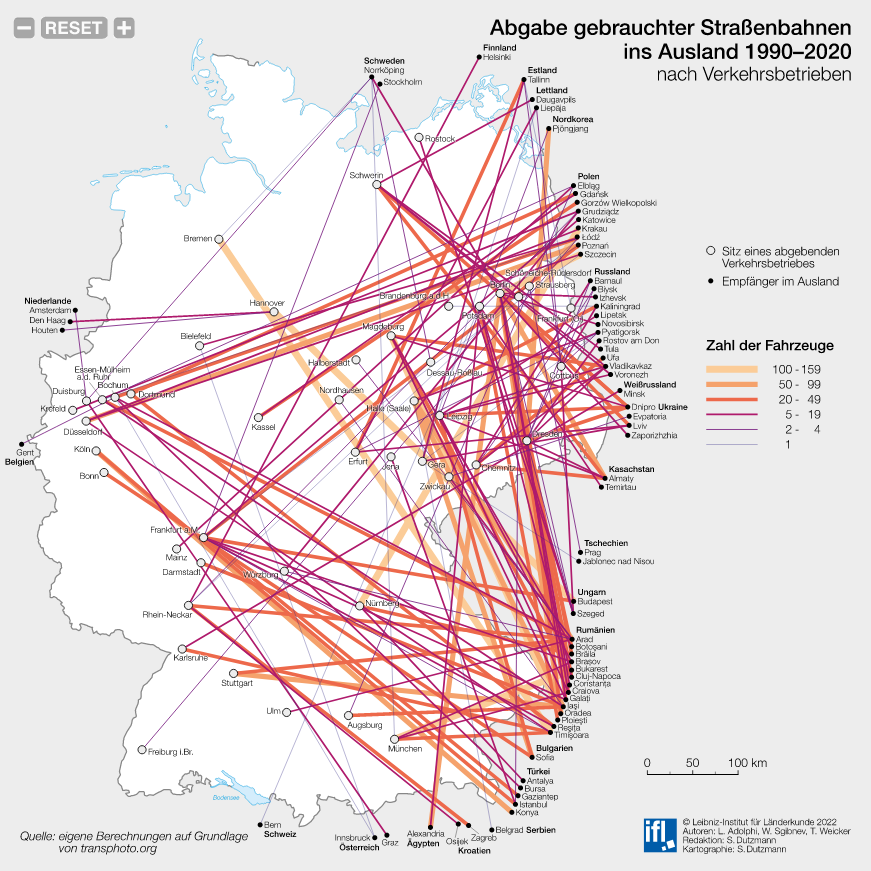 By taking on used streetcars, borrowing cities not only renew existing vehicles at low cost, but also invest in the resilience of public transit. However, the migration of vehicles can have a neocolonial flavor if the West benefits from old vehicles being handed over to the East also to avoid expensive scrapping costs under high quality standards.
The maps provide a starting point for rethinking practices of repair and knowledge exchange as political acts against increasingly ephemeral commodity cycles in the name of neoliberal climate-urbanism.
Read the full artricle here (in German language) to learn more about Modernization push in the EU, Regional and historical variations and questions on Neocolonialism and Sustainability related Factors.