The Cities after Transition conference (in short CATference) took this time place in Budapest. Right at the Danube riverbank at ELTE University, Department of Social and Economic Geography plenty of talks and presentations on fault-lines in/between post/socialist cities took place.
Since the previous CATference in Belgrade in 2019 various critical and aching issues touched personal lives and discourses. Among them the turbulent events of Belarus, the ongoing war and aggression in Ukraine, the Nagorno-Karabakh armed conflict, and not at least the still ongoing pandemic. Without setting focus in these topics, participants were asked to  share their perspectives on political, ethnic, religious, linguistic, gender, income, institutional, il/liberal, mental related or any other kind of fault-lines in/between post/socialist cities.
At the 9th International Urban Geographies of Post-Communist States Conference questionaires on gentrification, urbanism and  socio-spatial patterns of  inequalities were discussed, as well as housing and network related topics and many more. See the whole conference programme here.
As part of the Panel (Post)socialist infrastructures in the making organized by the IfL associate Karol Kurnicki and Demetra Kourri, Wladimir Sgibnev (in presence) and Lela Rekhviashvili (online) gave their presentation with the title "Last Trams of post-soviet cities – Memories and mobilising potentials of public transport closures". On the next day, Egor Muleev and Lyubomir Pozharliev have explored a new hypothesis and joint-research exploring the dominancy of Chevrolet cars in Uzbekistan. In the panel organized by Michael Gentile, they have presented their paper called "Belyi Chevrole, zelyonyi dollar – Uzbek version of General Motors streetcar conspiracy". This lecture was part of the panel Cities and information hygiene: Disinformtion, conspiracy theories and factoids in the urban arena.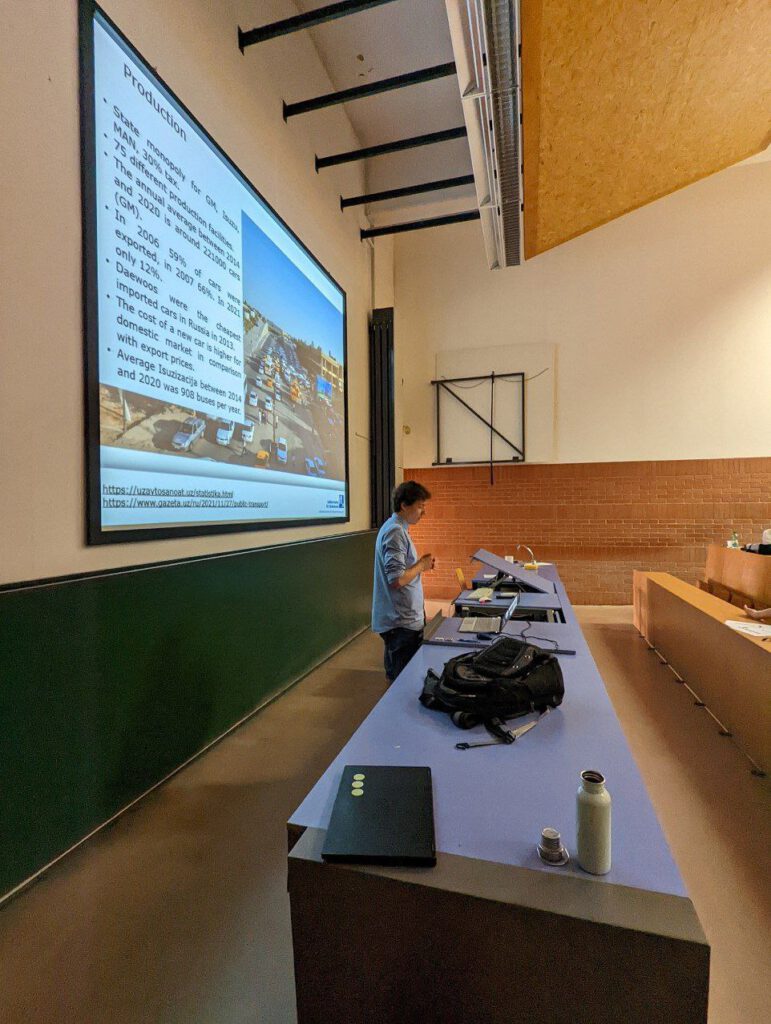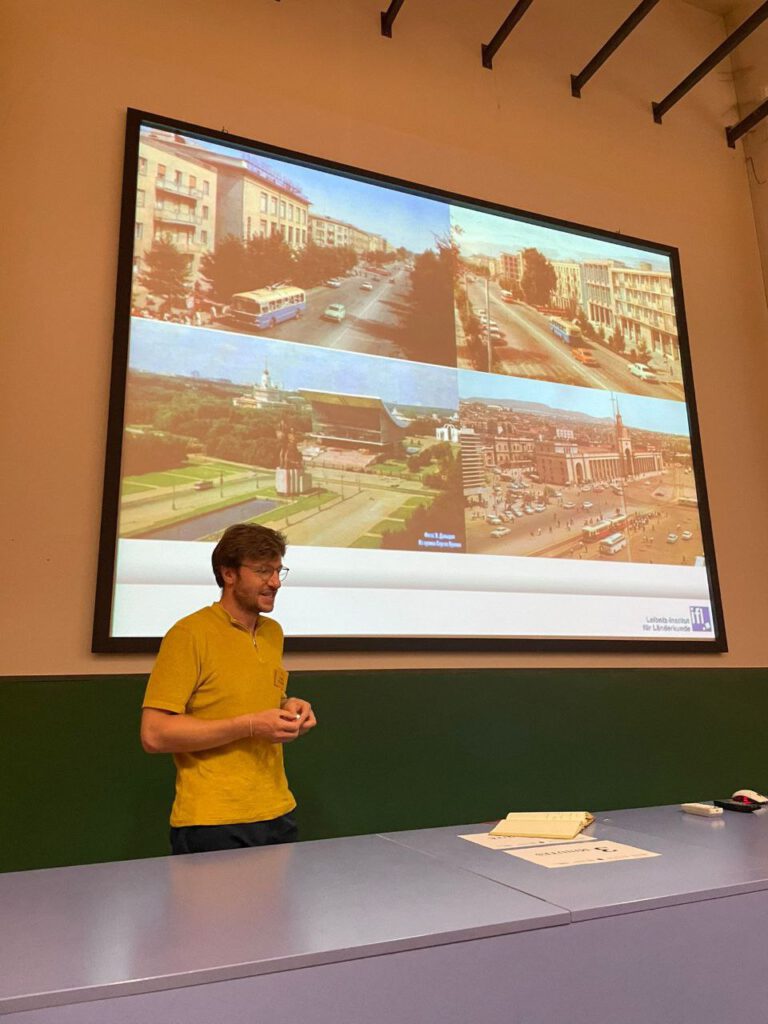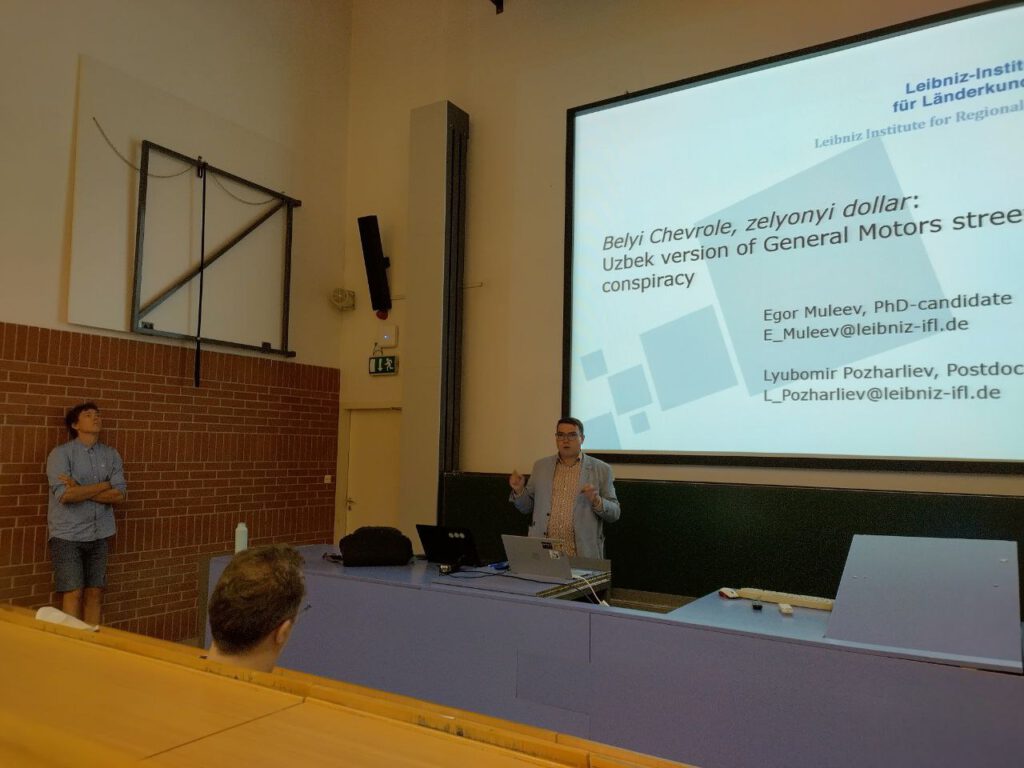 We are looking forward to the next CATference, which will take place 2023 in Riga.